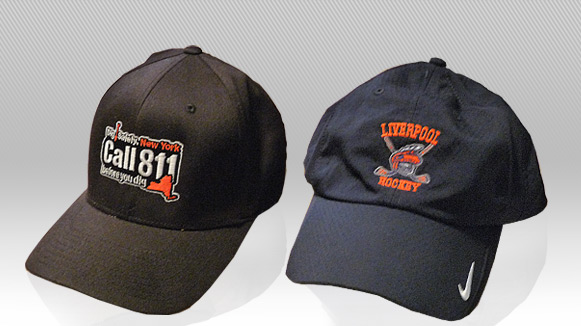 Do you need custom embroidery in the Central New York area? Then count on Seaboard Graphics for all of your embroidery needs. We can help you enhance your apparel and accessories with the professional look of embroidery. Our advanced technology allows us to make amazingly detailed embroidery the focus of your hat, sportswear, bags or any other clothing or accessory item you might have in mind.
Seaboard Graphics will take your existing logo and turn it into an embroidered masterpiece or, if you have a vision that you're not quite sure how to make into a reality, count on our team of talented designers to help. They'll be happy to work with you to ensure that your custom embroidery piece looks great, and is a perfect reflection of you.
Seaboard Graphics provides top-of-the line embroidery service in Central New York.
We're pleased to offer the Central New York area the best embroidery services available. We provide a full lineup of embroidered clothing and accessories, including:
Polo Shirts
Zip Up Hoodies
Pullover Hoodies
Hats & Visors
Bags
Towels
Aprons
Bathrobes
Slippers
Jackets
Bibs
Much More!
If you live in Central New York and need an embroidery solution, look no further than Seaboard Graphics. We'll help you look your professional best – all you need to do is contact us online or give us a call at 800.721.1663.