Maybe you own a company and would like to provide custom apparel to your employees. Or maybe you're in charge of purchasing uniforms for your school or organization's sports teams. Perhaps you have an event that you need specialty printed materials for. No matter what your custom apparel needs might be, Seaboard Graphics can help.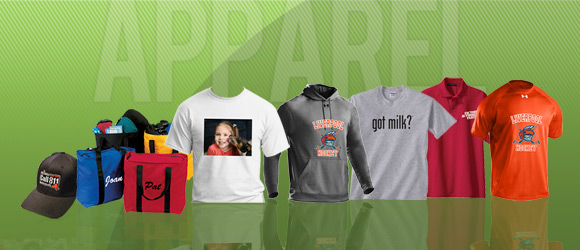 We have the following apparel capabilities to help meet all your custom apparel needs:
And, we offer a wide range of custom apparel products, so you're sure to find exactly what you need:
With so many products available, Seaboard Graphics can easily help your business or organization look their professional best. To find out more about what we offer, call us at 800-721-1663 or contact us, and one of our knowledgeable staff will be happy to help you.